Pre-departure evening with our partner Boréale
We are absolutely thrilled to announce the support of Boréale Beers to our expedition project. Boréale is a Quebec company with values perfectly aligned with ours that offers tasty products brewed from natural and quality ingredients. Let's be honest: enjoying a good beer after a workout, with or without alcohol, is part of the pleasure of playing outside. A few months ago, we realized that in addition to the name "Boréale", we shared a fascination for the Nordic world and its emblem, the polar bear. That's what we call a perfect match! Naturally, we decided to go a little further together.
We therefore invite you to a festive pre-departure party that will take place at Relais Boréale, on Jean-Talon in Montreal's Mile-Ex. Boréale will donate the profits of the evening to our expedition project. It's a win-win for everyone: the more delicious food you enjoy, the more you help us!
On the program
Meeting with Samuel and Simon-Pierre as well as the director of the documentary project Marie France L'Ecuyer and the director of photography Marc-André Bilodeau
Silent auction (Boréale products, outdoor items, gym packages, concert tickets and more)
Pre-departure conference at 7:30 pm. We will discuss various aspects of our physical preparation, technical and logistical planning, and present the main difficulties we anticipate.
This is your opportunity to come and meet us before the departure! If you can't make it, you can always make a donation on our website:
Informations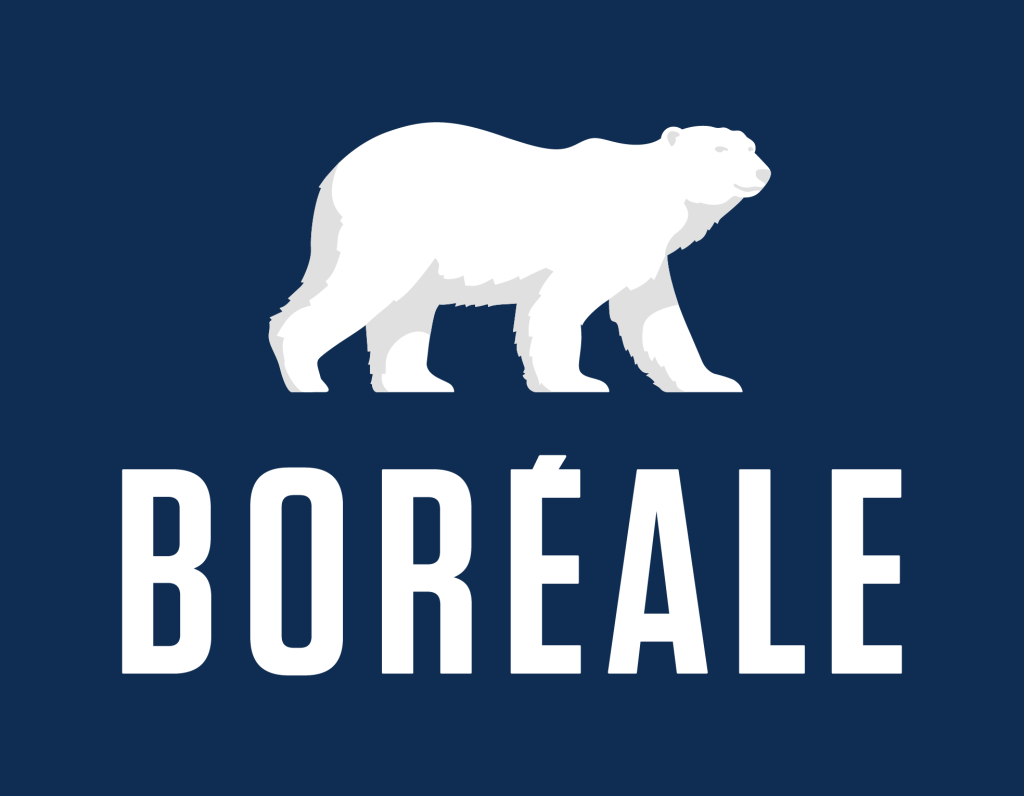 Wednesday, January 18, 2023, starting at 5:00 p.m. (conference at 7:30 p.m.)
Le Relais Boréale
159 Jean-Talon Street West, Montreal, QC, H2R 2X2
Fabrik8 – Mile-Ex